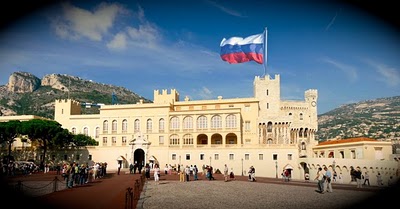 By Stephen Wilson, AP Sports Writer
LONDON — The Royal Palace in Monaco denied allegations by a former employee Tuesday that Prince Albert II broke IOC ethics rules during Russia's winning bid for the 2014 Winter Olympics.
Robert Eringer, an American who claims he worked as the prince's intelligence adviser, alleged that Albert accepted "lavish gifts and trips" from Vladimir Putin and Russia before and after Sochi was awarded the games by the IOC three years ago.
Eringer made the accusations in a letter sent by his lawyer to International Olympic Committee President Jacques Rogge.
ERINGER: FULL TEXT OF IOC COMPLAINT AGAINST PRINCE ALBERT OF MONACO
Albert has been an IOC member since 1985 and competed in five Winter Olympics as part of Monaco's bobsled team.
Eringer is suing Albert in a California court, claiming breach of contract and seeking back pay.
ERINGER: BREAKING THE BANK OF MONTE CARLO
Eringer urged the IOC to hold an ethics investigation into his allegations, which were first published in The Independent on Sunday newspaper in Britain.
"The Royal Palace of Monaco categorically denies the false allegations of Mr. Eringer against His Royal Highness Prince Albert II," the palace said in a statement e-mailed to The Associated Press on Wednesday.
THE COVER-UP COMMENCES: BUT HOW CAN THE PALACE "CATEGORICALLY DENY" A LAVISH FISHING TRIP WITH PUTIN IN RUSSIA WHEN PHOTOGRAPHS CHOREOGRAPHED BY PUTIN TO PROMOTE HIS MACHO IMAGE WERE DISTRIBUTED TO NEWSPAPERS WORLDWIDE?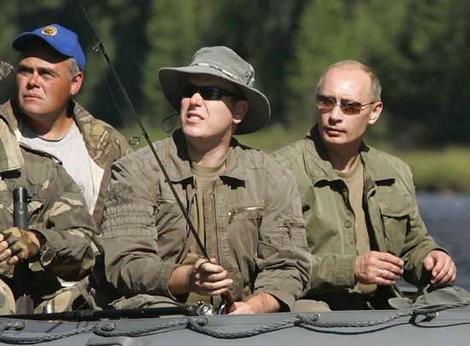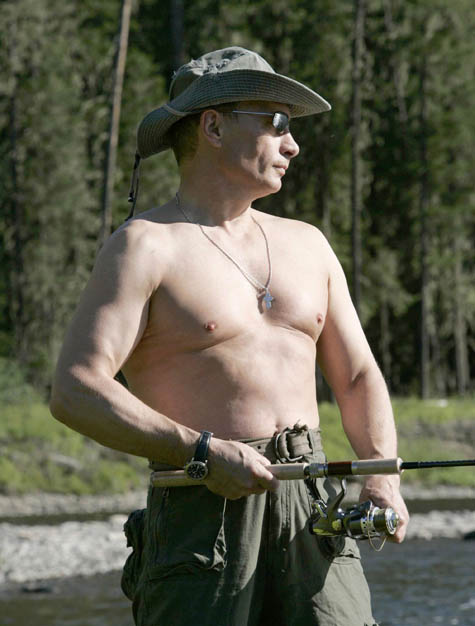 AND HOW DOES ONE HIDE A THREE-BEDROOM DACHA?
"An IOC member for more than 25 years, the monarch has worked tirelessly to promote sport around the world and to defend its values."
The IOC declined to say whether its ethics commission would look into the case.
"We take note of the allegations — and understand that there is an ongoing court case between Prince Albert and a former employee — and therefore we will at present refrain from further comment," IOC spokesman Mark Adams said.
The letter sent to Rogge by Eringer's California lawyer, Brigham J. Ricks, claims there is "ample evidence demonstrating that Prince Albert has egregiously violated the IOC code of ethics and rules on conflicts of interest." A copy of the letter was obtained by the AP.
Phone messages left for Ricks and Albert's American lawyer, Stanley S. Arkin, were not immediately returned.
STANLEY ARKIN WAS FIRED BY MONACO LAST JUNE WHEN HE FAILED TO DELIVER A DISMISSAL IN FEDERAL COURT.
ERINGER: MONACO DUMPS STANLEY ARKIN AS ITS U.S. ATTORNEY!
Sochi defeated Pyeongchang, South Korea, and Salzburg, Austria, in the IOC host-city vote in Guatemala City in July 2007. The Russian bid beat Pyeongchang 51-47 in the final round. The victory was widely credited to Putin, who traveled to Guatemala to lobby IOC members and speak at the final presentation.
Eringer claims he served as Albert's intelligence adviser from 2002 to 2008. He said he set up and ran the "Monaco Intelligence Service" with the task of rooting out corruption in the principality, which is located near the southern French city of Nice. He has claimed that his work ended in March 2007, with no formal termination notice, and that he continued his job.
ERINGER: THE SPYMASTER OF MONTE CARLO 1: A SPECIAL SERVICE IS BORN
Eringer's letter claims he dealt with a "growing invasion of Russian organized crime and corrupt officials pouring into Monaco and influencing its politics." It claims he warned Albert about alleged Russian organized crime figures trying to influence him.
The letter says Albert went on a trip to the North Pole in April 2006 that was organized by Russia and that, at the end of the expedition, Putin hosted the prince at a state dinner at the Kremlin. Following the trip, Russia paid for and provided the workers for a new three-bedroom "dacha" built for Albert on the outskirts of Monaco, Eringer alleges.
A month after Sochi's victory in the IOC vote, Putin invited Albert to Russia for a fishing trip that was widely seen as a gesture of thanks for his support for the Olympic bid, the letter alleges.
"Mr. Eringer stands ready to cooperate with any IOC investigation and to provide further testimony and evidence as requested," the letter said.
The IOC ethics commission was set up after the Salt Lake City bidding scandal in 1999. Ten IOC members resigned or were expelled for accepting cash, scholarships, medical treatment, gifts, travel and other inducements during the Utah city's winning bid for the 2002 Winter Games.
Since then, the IOC has enforced tight rules banning member visits to bid cities and limiting gifts to those of "nominal value."
Eringer filed suit last year in California seeking —40,000 ($59,600) in back pay. Arkin then filed a motion to dismiss the suit, which he called "redolent of a crude 'shakedown' or blatant extortion."
FROM...
Extortion is a crime. If Albert's fancy New York lawyer believes a crime has been committed, he should call the police. Defense lawyers are paid handsomely to eruct such drivel. No crime has been committed. This is a straightforward employment dispute. Over 18 months ago a law firm representing Eringer sent a letter to Albert pointing out that Eringer's employment status required resolution and accounts brought current. Albert did not respond to that letter. Instead, Albert did what Albert does best when confronted with an acrimonious situation: Hide out.
Image: Aaron Ernst