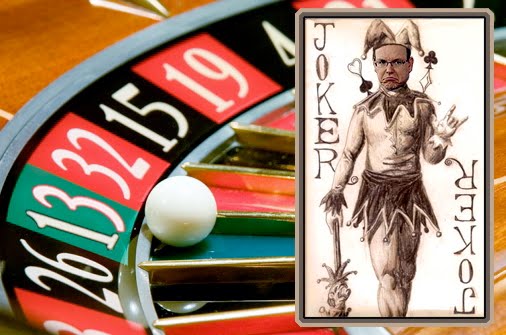 Casino mogul Steve WYNN, given Monegasque nationality a few days ago through a strange, hush-hush deal that neither WYNN nor Monaco will talk about, may not know what he has gotten himself into.
Presently, his buddy Prince Albert II will be investigated by the International Olympic Committee's Ethics Commission in connection with violating the IOC's Code of Ethics.
Prince Albert is also implicated in a Dominican Republic property scam, which he endorsed to the detriment of investors, duped out of $60 million.
Legal proceedings in Spain shall soon commence.
The Prince disgraced his principality by breaking bread with Russian organized crime figure Sergei PUGACHEV, whose Moscow bank was closed after Russian investigators discovered PUGACHEV had loaned all its money to dummy companies in Luxembourg.
And then there's the matter of Eringer v. Monaco.
Lawyers acting for the principality have openly suggested that one option for Monaco would be to defy a federal judge's order and willfully be in contempt of court.
It would, of course, be extremely embarrassing for Monaco to defy a U.S. federal court.
From that point on, Monaco would be perceived as a rogue nation.
Considering the number of rogues Monaco now hosts under Albert's reign, it would certainly be an accurate depiction.
At least WYNN's Monaco police file does not show links to organized crime figures like Albert's other pals.