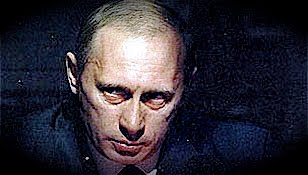 Various groups of close associates of
Russian Prime Minister Vladimir PUTIN
are laundering money through Monaco and are suspected of acting on PUTIN's behalf.
One such group includes
PETROTRADE S.A.M.
PETROTRADE is an oil company registered in Monaco. It first came to the attention of Monaco authorities in 1999 when they were contacted by the Polish government with regard to a money laundering investigation of BMG PETROTRADE-POLAND.
PETROTRADE is ostensibly owned by
Pierre Raphael ERGAS
, a French national born 20 April 1950 in Marseille.
ERGAS, in 1991, set up
RUSSIAN TRADE DEVELOPMENT
at 27 Avenue Princess Charlotte in Monaco.
ERGAS connects to known Russian organized crime figures.
PETROTRADE also connects to the late
Bruce RAPPAPORT
, who has a long history with corrupt Russian interests, and was long suspected of laundering money from the oil industry. RAPPAPORT met ERGAS in 1992.
A majority shareholder of Inter Maritime Bank in Switzerland, RAPPAPORT was expelled from Monaco in 2001, but was allowed back six months later after money changed hands.
For further information see:
All is Clouded by Desire: Global Banking, Money Laundering, and International Organized Crime
by Alan A. Block and Constance A. Weaver (Praeger Publishers, 2004), particularly its introduction:
http://www.amazon.com/All-Clouded-Desire-International-Comparative/dp/0275983307