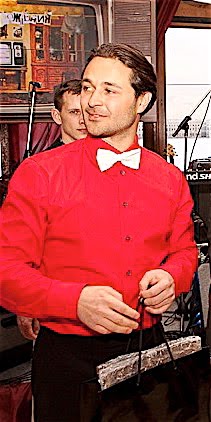 Meet
Graham Alan Pedder Smith
.
Born: 13 March 1940 in Scotland.
Graham Smith operates in Liechtenstein, where he acts as the nominee front for a network of companies utilized by Russian organized crime. He operates from Industriestrasse 105, Ruggell, Liechtenstein.
Smith resides at Asperguat, 9492 Eschen, Liechtenstein.
The companies Smith administrates include
Sotrama S.A.M.
, and
Petroruss Inc.
of Monaco.
These companies link to
Petersburg Oil Terminal
in St. Petersburg, Russia--also fronted by Smith in Liechtenstein.
Smith is the linchpin of the
Dimitros Skigin
fortune, which was estimated at $600 million at the time of Skigin's death in 2003.
In 1990 Smith and his wife,
Isolde Reinhilde Smith
, were cited as defendants in a UK court case resulting from the collapse of London United Insurance (LUI). Some $60 million had been paid to companies in Liechtenstein controlled by Graham and Isolde Smith.
In 1992 Smith was fined 5,000 pounds and struck from the (UK) Institute of Chartered Accountants for failing to cooperate with the inquiry into the collapse of LUI and the tracing of funds to Liechtenstein.
Smith operates in Liechtenstein under an umbrella company called FIBEKO TREUHANDANSTALT.
His associate in these affairs is
Markus M. Hasler
.