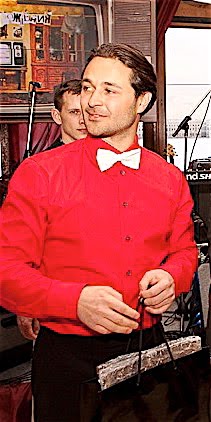 Meet
Mikhail Dimitrevich Skigin
, eldest of three sons of the late
Dimitros Skigin
.
Born: 18 March 1980 in St. Petersburg, Russia.
Moved to Germany in 1995 and became a German citizen.
Resides at Romerhofplatz 5, Zurich 8032, Switzerland.
Pushed aside from Sotrama by
Michele Tecchia
, Mikhail continues a close association with
Graham Smith
of Liechtenstein.
Indeed, with Smith's connivance, Mikhail defrauded a number of creditors, including his own mother. Proceedings are underway in French courts.
Moreover, Skigin's inheritance was manipulated in Switzerland to evade French taxes.
After his father died, Mikhail moved from Saint-Jean Cap-Ferrat to St. Petersburg to work with his deceased father's partner,
Sergei Vasiliev
, and he became intimately involved with Sotrama's money laundering and criminal activities.