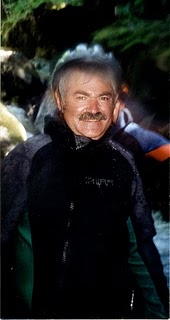 Meet
Dimitros Skigin
, the founder of
Sotrama
, a Monaco-based company that links to Russian organized crime.
Born in Leningrad, Skigin was notified of his expulsion from Monaco on 6 June 2000.
Skigin moved to St-Jean Cap Ferrat, where he died of cancer on May 23rd, 2003.
Monaco's police file on Skigin links him
and
Sotrama to
Ilia Traber
, a member of the Tambov criminal group in St. Petersburg, Russia.
In addition, the file links Skigin
and
Sotrama to
Guennadi Timtchenko
, who is reputed to launder money for
Vladimir Putin
.
Monaco's police department and interior ministry have known the truth about Sotrama for
ten years
.
Prince Albert II
was briefed by his spymaster on Sotrama and its shady connections.
Monaco should have prosecuted Sotrama's administrators for laundering money. At the very least, Monaco should have struck Sotrama from its business registry.
I
t is crystal clear that Monaco is

not

cracking down on money laundering, as promised by Prince Albert as a tenet of his reign.