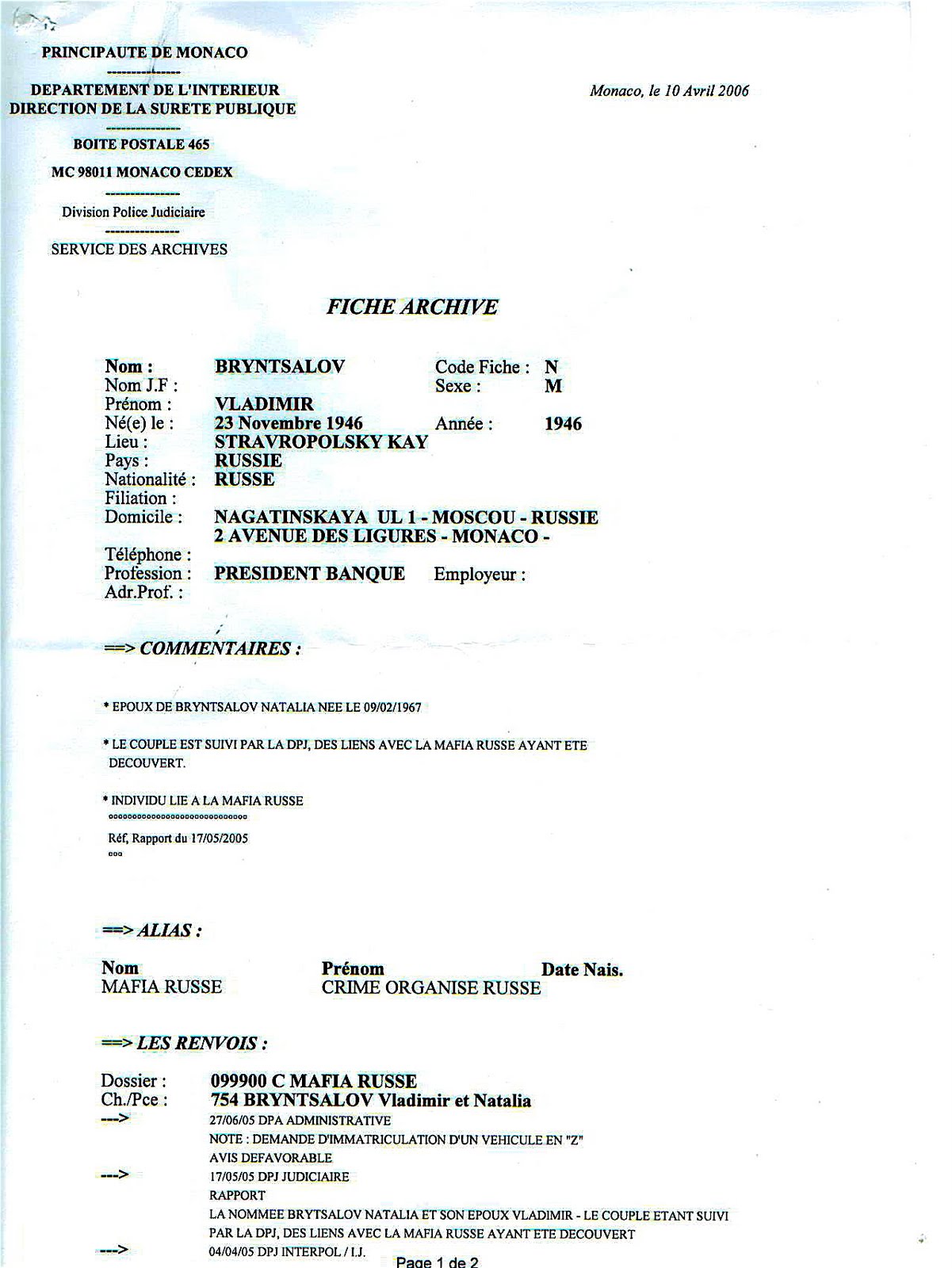 Monaco's police file on Monaco resident
Vladimir Bryntsalov
(click to enlarge):
"This couple"( Bryntsalov and his wife Natalia) "was followed, links with the Russian mafia have been discovered."
"This individual links to the Russian mafia."
"CRIME ORGANISE RUSSE"
Robert Eringer
briefed
Prince Albert II of Monaco
on Bryntsalov, who resides in Seaside Plaza in the Fontvieille quarter of Monaco.
No action taken.
In one ear, out the other...
All that matters to this prince is weddings, funerals, ribbon-cuttings and sporting events, while the sycophants and manipulators around him run rampant in their exploitation of Russians who wish access to Monaco and the royal court.