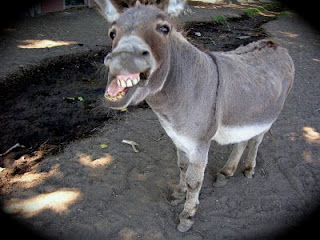 Meet The Mule, Monaco's police chief
Andre Muhlberger
.
He will go down in history as the police chief that allowed Russian organized crime to proliferate and prosper in the Principality of Monaco.
This is not what
Jean-Luc Allavena
had in mind when he chose Muhlberger, from the Alsace region of France, to become Monaco's police chief.
In Muhlberger's police files, a number of individuals based in Monaco link to Russian organized crime and tie to criminality and money laundering.
But Muhlberger remains content directing traffic.
His job is safer that way. Hee-haw.