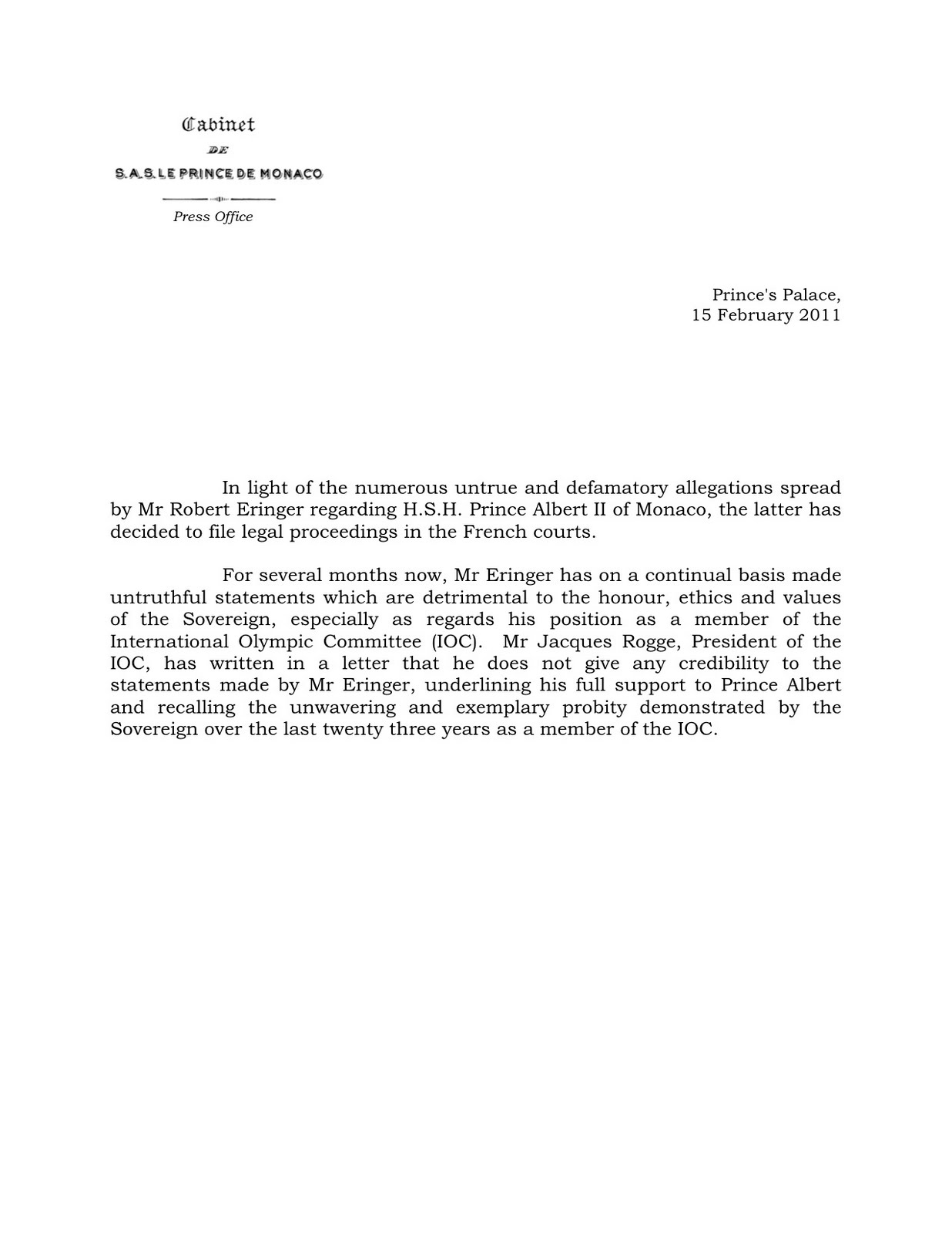 Click to read
The Palace of Monaco has just issued an absurd press release.
It was put out by
Christane STAHL
of the Cabinet Press Office and deals with the lawsuit lodged against Robert ERINGER in France.
Oddly, it refers to the International Olympic Committee and its president,
Jacques ROGGE
.
This is odd for two reasons:
1. Robert ERINGER's posts detailing gifts received by Prince Albert II of Monaco from Russia's Vladimir PUTIN are not among the five blog posts that Prince Albert complains about in his lawsuit!
2. It states that ROGGE "has written a letter that he does not give any credibility to the statements made by Mr. Eringer."
Question: Assuming ROGGE wrote such a letter, why would he automatically side with Prince Albert without even investigating such serious, detailed claims?
The situation also begs a follow-up question:
Is there any adult supervision at Monaco's Palace?
Our thanks to STAHL for introducing new readers to ERINGER.