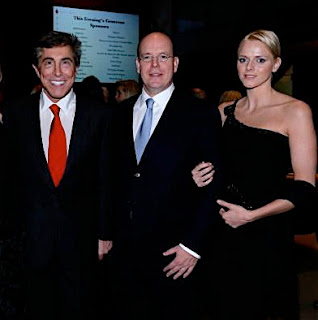 Tipped off by off Eringer, the Las Vegas Sun reported tonight that Steve WYNN, the casino tycoon, has admitted taking Monegasque nationality.
But WYNN's spokeswoman, Jennifer DUNNE, states that WYNN is not renouncing his U.S. citizenship.
Huh?
It is Monaco's legal requirement that anyone bestowed nationality must renounce all other citizenship.
Meaning: If Prince Albert II has allowed WYNN to retain U.S. citizenship, Albert is violating Monaco law.
The Las Vegas Sun acknowledged that Eringer was first to break the story: